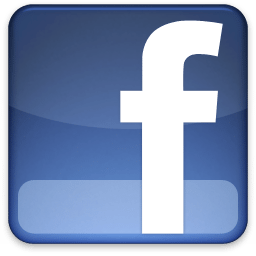 Visit us on facebook
Cultural Programmes
- Opera and Opera Backstage Tours
- Music Tours (concerts, musicals)
- Art Tours
- Architecture (Art Nouveau (Jugendstil), wooden architecture, Soviet architecture, etc.)
- Educational Tours (traditional culture, folk traditions, contemporary arts, integration through culture etc.)

Cultural programmes are leaded by specialised guides or professionals. We can also arrange meetings with artists, designers and musicians as well as to organise lectures leaded by professionals or university professors and teachers.

OPERA FESTIVALS in 2013
During the most beautiful months of the year, we welcome you to enjoy spectacular opera and ballet performances in TALLINN, SAAREMAA, RIGA.
Visit 1 of the festivals or combine several in one tour!
There are just 300 km between each of the capitals!


RIGA OPERA FESTIVAL, 2013
4-15 June, 2013
The Riga Opera Festival, founded in 1998 as the first festival of its size and scale in Eastern Europe, has already become a valuable tradition. The festival is highly anticipated by both Latvian audiences and opera-lovers from abroad, who form the majority of Riga Opera Festival visitors.Such world famous Latvian singers, conductors and musicians have started here: Elina Garanca, Kristine Opolais, Mariss Jansons, Andris Nelsons, etc. Every evening threre will be best opera performances of the season: high quality music, original schenography and production.

Programme:
4 June: Das Rheingold, R.Wagner
5 June: Die Walkure, R.Wagner
7 June: Siegfried, R.Wagner
9 June: Gotterdammerung, R.Wagner
12 June: Lucia di Lammermoor, G.Donizetti
13 June: Tosca, G.Puccini
14 June: Dauka, A.Dzenitis
15 June: Verdi Gala Concert
* Please note that the current programme is just a project and the Latvian National Opera House keeps rights to make changes in the programme.
Ticket prices: 25 Ė 75 EUR per ticket
The price includes: price of the ticket & ticket booking and delivery services to the hotel.




Opera Backstage Tour in Latvian National Opera House
The guests of Riga have a unique possibility to have a tour in the Latvian National Opera House and to see its backstage and other rooms that usually the opera visitors donít see.
We suggest to organize the Opera Backstage tour about 1,5 h before the opera performance.
The length of the tour is about 45 min. After the tour we invite to have a glass of Rigas Shampanietis (sparkling wine) and some snacks in one of the halls of the Opera House before the evening performance.
Price: from 9 EUR /person


BIRGITTA FESTIVAL
10-18 August, 2013, TALLINN
For already many years Birgitta Festival is one of Tallinn's summer cultural highlights.
This Convent was the largest Convent of Old Livonia and it is a typical example of late Gothic churches in Tallinn. It was established in 1407 and destroyed in the second half of the 16-th century.

The festival programme includes opera, ballet performances, music concerts and contemporary performances. The ruins of the former convent create a special romantic atmosphere.
The programme of the festival in 2013 is in process and will be ready soon.


SAAEREMAA OPERA DAYS, Estonia
21-28 July, 2013
Since 1999, the annual Saaremaa Opera Days invite music lovers to the picturesque island Saaremaa in Estonia. The festival takes place at the Medieval Episcopal Castle of Kuressaare, the capital of Saaremaa. The Episcopal Castle, which holds as many as about a thousand spectators, has become one of the best-known West-Estonian tourist sites. The acoustics of the castle's yard is very good for romantic operas.
The main performer on Saaremaa Opera Days 2013 will be Georgia Opera- and Ballet theatre.

Programme:
21 July: at 17:00 Grand Concert at "Kuresaare 450" park, Parnu City Orchestra with Estonian and Georgian soloists
22 July: at 20:00 in Kuressaare Castle Opera House, "Lucia di Lammermoor" by Donizeti
23 July: at 20:00 in Kuressaare Castle Opera House, "Rigoletto" by Verdi
24 July: at 20:00 in Kuressaare Castle Opera House, "Madam Butterfly" by Puccini
25 July: at 20:00 in Kuressaare Castle Opera House, "Attila" by Verdi
26 July: at 18:00 in Kuressaare St Lawrence Church "Curlew River" by Britten
26 July: at 20:00 in Kuressaare Castle Opera House "A Wingless Flight into the Darkness", ballet performance of State Ballet of Georgia, music by F. Chopin
27 July: at 20:00 in Kuressaare Castle Opera House , gala night "Vagner and Verdi 200"
28 July: at 14:00 in Vilsandi, closing of the festival


For more information & bookings please contact us at Baltic eVentTour:
info@baltic-eventtour.com