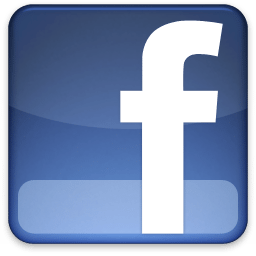 Visit us on facebook
Tours from TALLINN
Half and full day tours in TALLINN and Surroundings
Tallinn City Sightseeing Tour:
Option 1: Walking Tour in the Old Town (~2 h)
Option 2: Combined Tour by Bus and Walking Tour in the Old Town (~3 h)
The tour gives an overall impression about the city, it's history and development. The walking tour in the Old Town takes you to a journey back to medieval times when Tallinn was important trade centre and gathered merchants and traders of all nationalities. Enjoy the well preserved Old Town with buildings dating back to even 16th century, narrow cobbled stone streets and small inner yards with charming art galleries and cafes.
During the walking tour we also recommend to include a visit in St. Niguliste Church, Dome Cathedral, Town Hall or Dominican Monastery.
The guests are now also invited to take an unusual tour – a tour under Tallinn's fortifications. The numerous and mysterious passages in Tallinn's fortifications were built along with the bastions in the 17th and 18th centuries. The aim of the passages was to conceal the movement of soldiers, ammunition and other equipment. The passages also played a role in espionage – to observe the enemy's underground mining work. A tour is possible with a guide only!!!
Other interesting places to visit in Tallinn:
Museum of Occupation,
Kiek in de Kok – a museum in one of fortification towers which houses a museum of military history,
Estonian History Museum in the former Guild Hall,
St Olav Church (you can walk up the church tower and enojoy a view to the roofs of the Old Town of Tallinn)
Town Prison – Museum of Photography.
Tallinn by Bicycle
Length of the tour: ~3-5 h (depends on the group and time reserved for the tour)
Instead of sitting in the bus, we invite you to a more active tour during which you will discover not just the Old Town, but also will go a bit outside of it. The tour leads to Kadriorg Park and Palace, as well as introduces with the nowadays life – Soviet bloc buildings, recently built private houses and cottages around Pirita area and a nice cycling track along the seaside.
During the tour we can also organize a small picnic with some snacks and beverages.





A Tour to Rocca al Mare, the Estonian Ethnography Open-air Museum
Length of the tour: ~ 3 h (including ~20 min transfer time)
Rocca al Mare is Estonian Ethnography Open-air Museum located in a nice pine forest near the sea at a distance of about 20 min drive from the Old Town. This museum lets you travel back in time to the rural Estonia of old. The vast, forested park is filled with thatched, 18-20th-century farm buildings, windmills, a wooden chapel and a village school, with staff demonstrating how people lived and worked in times past. Visitors can buy handicrafts and try out the traditional food served in the village tavern.


A Tour to Kadriorg Palace and the new Art Museum KUMU
Length of the tour: ~ 3-4 h (including ~15 min transfer time)
Kadriorg Palace is a beautiful northern baroque palace, built by Peter the Great for his wife, Catherine I, in the early 18th century. The grandiose palace and surrounding manicured gardens are a humbling example of Tsarist extravagance, but just as important a reason to come is that this is also home to the foreign art collection of the Art Museum of Estonia.
Opened in 2006, the Kumu is the impressive new main building of the Art Museum of Estonia, and it's naturally a magnet for every visitor interested Estonian culture. The immense, hightech facility serves as both a national gallery, displaying the classics of Estonian art, and a contemporary art museum, showing off the latest trends.
The 2008 European Museum of the Year Award was given to Kumu Art Museum.
The Tour also passes by the Song Festival Grounds, St Birgitte's Convent ruins and Pirita Olympic yacht centre.




A Tour to Lahemaa National Park
Length of the tour: ~7-8 h (including ~50 min transfer time)
Lahemaa National Park is located at a distance of ~70 km from Tallinn. It was founded with an aim to preserve and promote North-Estonian landscape: coastal lowlands, pine forests, limestone cliffs, stone fields, waterfalls and rapids, ecosystems and biodiversity, as well as national heritage: small manor houses built by German dukes in the 18th century and small fishermen villages along the sea coast. During the tour you will visit at least one of the manor houses, fishermen villages and will take a walk in nature trails or along the sea.
The tour also includes lunch in an Estonian traditional tavern and upon request can also include a visit to Rakvere Castle and local linnen factory shop.
!! For more active travelers we suggest a cycling tour in Lahemaa National Park. That will give you a closer feeling to nature and more exciting experience!!




Please contact us for a full list of tours in Tallinn and surroundings!